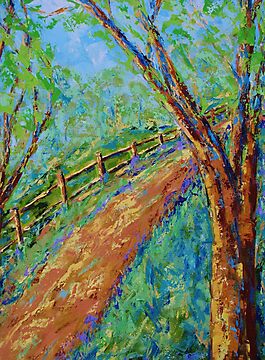 " Sunny Country Road" Photographic Prints by KAT Griffin | RedBubble
:
My painting was FEATURED
in the water soluble art group
that I joined a while back on "Red Bubble. com" !
I am so happy
This really made my day !
and I needed a self esteem pat on the back today
Ill show you why...
My third rejection letter in three years
from the selection committee - Loveland arts counsil
No 10 by 10 space to show my art to people this fall
...And I'm a dues paying member !
For Christ's sake and this is MY hometown!
I felt so kicked in the gut when I opened this letter
and saw I was left out of the circle
yes I AM a big baby
and I can cry if I want to
6---
- KAT -