This is an update of sorts
on the Two Owls sculpture.
I added a few things and mounted them on a folksy base
I know these owls may look familiar to some of you
These are the finished art work
I call it primitive Folk art
Whimsical Nature art also.
It started off like this:
I start with a wooden cut out of the owls shape
Never too detailed or fussy for me!
paint it black to seal the wood
and make eyes and beak out of oven bake clay
I mix a tiny dab of black paint
with modeling paste
smooth some on the face and neck and wing areas
use a tool (palette knife) to make
a texture in the paste
to suggest feathers, wings
when the texture is dry and hardened
I paint on colors I like,
suggesting a light and shadow side
paint sweet little eyes too
and copper beak
WWWHHoooo are YOU talking toooOOOoooo?
Knock, knock...WwwhhhOOOooo's there?
Love Yar
Love Yar WHHHOOOOOOooooo?
Love Yar (your) Beak Baby!
Sorry about that
Again!
So that is the finished Two Owls
Painted Wooden Piece
This coming week of June 20th my town is hosting a
I needed something to do my paintings on
so I took, David at The Plein Air Co.
up on his discounted easels :
or want to be one, like me
This is a great item to purchase
It makes you feel real legit
!
Drrrrrummmmmm roll, Please!
Fra-gi-le' (must be from Italy)
sorry again couldn't resist
I love getting boxes
and opening them up
Even Shirley is interested in my box
My New French Easel
from :
We make art supplies affordable - Give the Gift of Art
What the heck is the big deal, KAT?
No Shirley,...
This is NOT a new deluxe cat box for YOU!
Can you tell
I'm a Geek about this stuff ?
the whole thing is very portable
because this easel
is made to be used out and about in nature
to paint outside

scene

s
lots of handy storage area built in
leg spikes for stability in the soft uneven ground
a free surprise inside the box!
...And look at the a handy dandy built in level!
OK I'm in LOVE
I do plan to break this sweet baby in
the week of June 20th
Our town
is hosting an event called :
"Paint The Town"
every artist with any skill at all
will be out and about in downtown Loveland,
painting and creating any and all kinds of art,
based on what they see in the town to paint.
It can even be wooden sculptures
or watercolor or oil painting or
origami ...for all I know
It should prove to be very interesting all week.
I plan to take lots of photos and soak up all I can.
Thank you to David at Plein Air CO.
and I hope I can do it justice
with something beautiful.
KAT
June 2011
"linkey", linked to other blogs such as:
http://www.somewhatsimple.com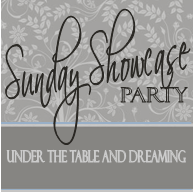 http://verymerryvintagestyle.blogspot.com
http://www.skiptomylou.org
http://itssoverycheri.com
http://chiconashoestringdecorating.blogspot.com
http://www.stuff-and-nonsense.net
http://www.bedifferentactnormal.com