found this great autumn tablecloth
at the vintage shop in town
for 1.00 !
I have been noticing all the fall decorations
Loveland is all dressed up
in tall corn stalks and mums and sunflowers
The leaves are changing to yellows and reds
on all the trees and bushes.
I think it is going to be a spectacular Autumn for natures color !
Time to take loads of colorful nature pictures
I have a plan to try using the Water Soluble Oil paint
(yes,.. I said that right )
no more harsh chemicals...It is worth trying them, in my mind.
My poor fingers and fingernails are so dried out and abused
from turpentine, linseed oils, and paint thinners.
They are about four dollars more a tube at the local
Micheal's and Hobby Lobby here.
but I figure I'll be saving dollars on the other chemicals,
and helping the earth a bit maybe.
I've been working on pumpkins lately
I found three pumpkin shaped wood pieces at the Goodwill store.
Friday is 50 percent off everything for me !
( I'm over 50 years old and us old ladies need
something to look forward to on Fridays! )
I covered the wood shapes in thick modeling paste
and made a pattern in them with a palette knife.
...the leaf is made from heavy paper and painted
and the curly cues are made of copper wire.
the stems are cut from actual pumpkin stems
Think I may add a flower with the stem dangling
from my crow's beak
He wanted to decorate his place too !
check out how to preserve the fall leaves at :
http://niagaranovice.blogspot.com/2009/10/all-waxed-up-with-no-where-to-go.html
I found the tutorials on leaf preserving
while reading the lovely blog at :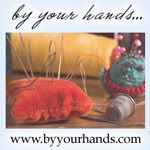 Peace and joy and Happy Pumpkin Time !!!
- KAT -
I am joining in at ...